Great! Let's Get Started
Let's
Get Started
01
Research & Audit
We research your company and provide a FREE Audit.

02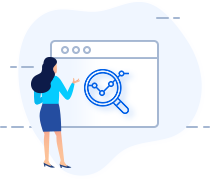 Investigation
We discuss your goals and create a strategy.
03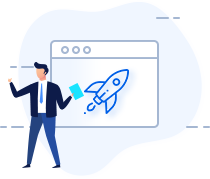 Project Scope
We present our recommendations and structure pricing around your budget.
Helping Your Business Grow
Services
Content Marketing & Branding
Increase search exposure, build brand awareness and attract top-of-funnel visitors with blog posts created by our in-house team of content marketers. We create high-quality content that's personalized for your target audience and optimized for search engines.
The keywords typed into a search box reveal certain details about customers and how they go about searching for things. Knowing this, it's important to target keywords that mimic your customer's minds and search tendencies.
As a leading software development company, IPSY provides reliable web and mobile solutions spanning across Custom Web Development, UI/UX Design Solutions, E-Commerce Solutions, Database Programming, CMS Development, Native Mobile Apps Development, Cross-Platform Mobile App Development, Enterprise Mobility Solutions and IT Consulting – offering businesses delightfully tailored and trendy solutions in their budget.
IPSY  is an end-to-end digital product development agency focused on emerging technologies. From startups to enterprise solutions the apps we produce for our clients support their strategic initiatives first and foremost through open collaboration, forward-thinking user experience, engaging design, and cross-platform development for both web and mobile.
Some common App Development Services include, React Native development, Web & App Development, Marketing, QA & Deployment, Prototyping, mobile backend engineering, app analytics, app indexing, blockchain technology.
What is SEO Optimization?
We build a thorough content strategy for your organization that touches upon high-level messaging, value proposition & social media integration. We plan publishing workflows to improve the impact on SEO.
We help improve B2B companies engage buyers throughout the buyers' journey using SEO. Using a combination of organic search and paid search, we help B2B companies generate a strong market position.
IPSY provides end-to-end WordPress opportunities from strategy and planning to website design and development, as well as full data migration, extensive API integrations, scalability, performance and long-term guidance and maintenance.
We have service options and solutions for start-ups, small to mid-size businesses, enterprise organizations and marketing agencies.
Digital Media & PPC Advertising
With digital media services, we support your growth a full house of paid advertising expertise.
Stretched from Google to Yahoo, PPC and SEM – we guide you through our implementation process to develop your brand throughout the industries that matter most to your bottom line.